Vacation Villa Condo Cleaning Services
The #1 cause of vacation, villa and condo cleaning services from rental guest complaints is cleanliness.
When guests pay hundreds or thousands of dollars to stay in your home, they expect it to be immaculate. If it hasn't been cleaned before their arrival, they're understandably going to be upset.
Fortunately, it's an easy problem to avoid. You just need HH Cleaning Services to provide quality housekeeping services. We understand why cleaning to vacation rental standards is different than what's required for a typical house cleaning.
Book Now
WHAT MAKES A VACATION RENTAL CLEANING DIFFERENT
A vacation/villa rental cleaning goes above and beyond what you'd expect from a typical house cleaning. Your cleaning service needs to be ready to provide a higher level of service, and handle tasks like:
Cleaning the linens that were used by previous guests
Sanitizing surfaces after previous guests check out
Checking that the next guest has sufficient quantities of toilet paper and cleaning products
Keeping an eye out for damage
Checking for missing items and taking pictures of any damage
Testing various items in the house to be sure they work
In other words, your cleaning service isn't only cleaning. It's also going to make your home guest-ready. Trust HH Cleaning Services to deliver quality cleaning services to make that next vacation guest smile!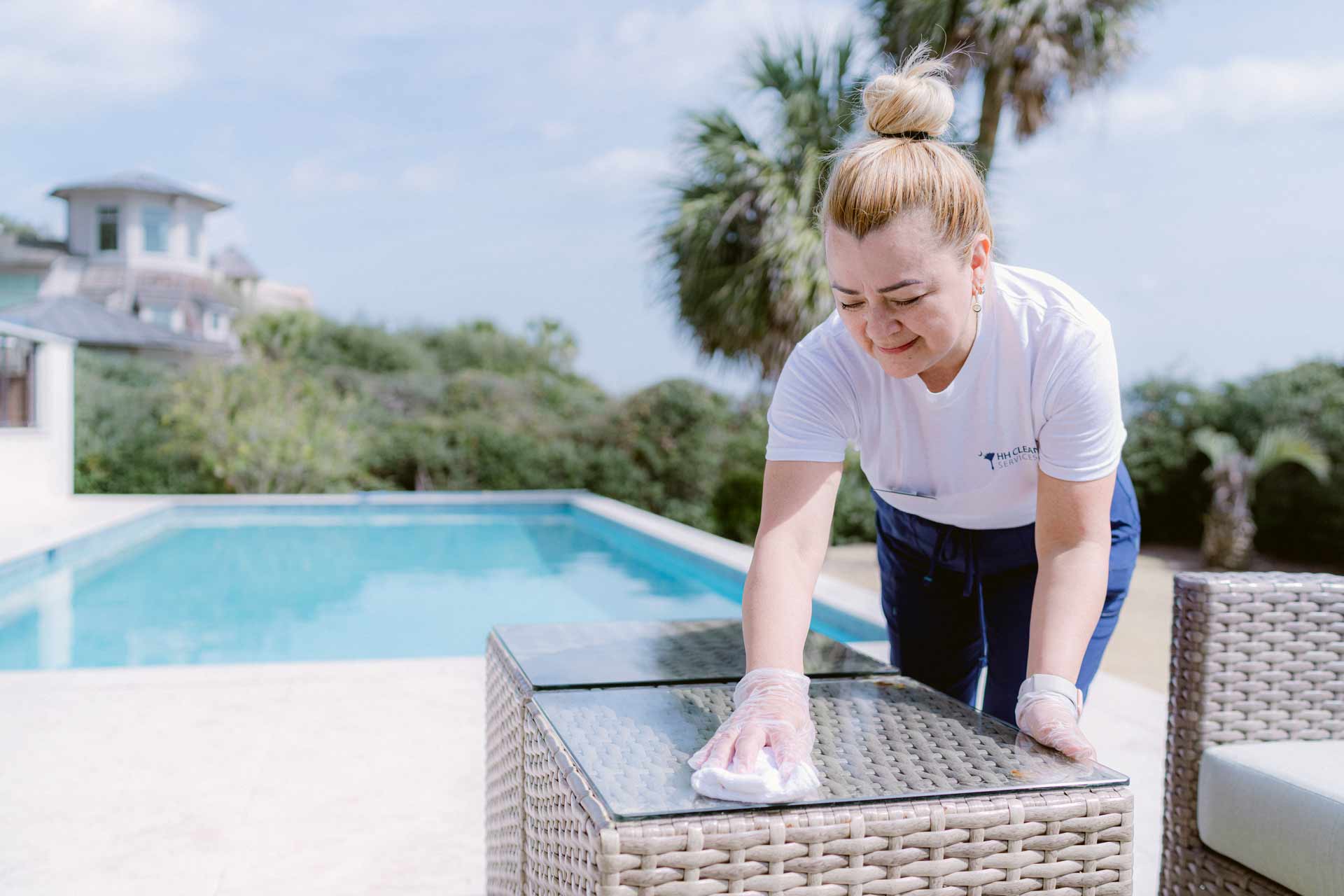 TESTIMONIALS:
HH Cleaning Services always does a fabulous job for all my clients and I have been recommending their services for the past 7 years.
– JAS Consulting
Went through three different companies before hiring their services. Top-notch!
– Rachel White
* Special pricing available for HH Cleaning Services customers
CALL FOR A FREE ESTIMATE TODAY
* LICENSED, BONDED & INSURED